Our History

For many years local Vancouver Christians visited seafarers who sailed to the Port of Vancouver, Canada from around the world. They reached out to these men with the love of Christ through personal evangelism, distribution of Christian literature and other practical means.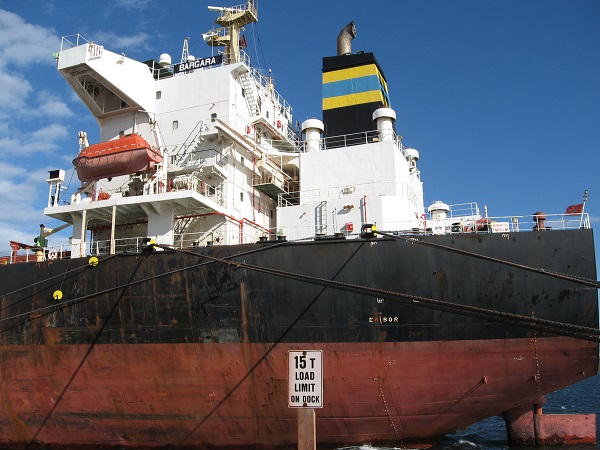 Over time it became apparent that a seafarers' centre and a full-time chaplain would be of great help to improve the outreach to seafarers on the North Vancouver shore. In 1981 a step was taken toward achieving this vision when some of the local Christians formed Lighthouse Harbour Ministries (LHM) and registered it as an official charity. The vision also began to take shape when, in a very unique way, the Lord connected this group of people with a couple who were running a seafarers' centre through the London City Mission at the port of Tilbury, England.

In December of 1982 the couple and their three children travelled to Vancouver to establish and develop a full-time seafarers' ministry with LHM. In the same year, a gift of $75,000 was given to LHM for the purpose of purchasing a building which would be suitable for a seafarers' centre on the North Vancouver waterfront.

Although initially there were setbacks related to the establishment of what would become the North Vancouver seafarers' centre and head office, in 1985, with the Lord's help, a building was purchased on East Esplanade in North Vancouver. After extensive renovations, a new seafarers' centre was opened on Christmas Day, 1985.

In 1990 LHM was able to assist in the establishment of a sister ministry to seafarers on Vancouver Island at the port of Nanaimo, British Columbia. As a result of this, thousands of seafarers who have visited Nanaimo have been able to hear the Gospel message through volunteer ship visitors.

As time progressed it became apparent to the workers at LHM that an additional seafarers' mission was needed to serve bulk cargo ships that were plying the Fraser River, south of Vancouver. As before, the Lord provided the means that were necessary to fulfill this vision. The result was that a second seafarer's centre was established at the Fraser Surrey Docks in May of 1996.

Since opening its first centre, LHM estimates that more than 150,000 seafarers from over 120 nationalities have made visits to its two centres. Many of them have been able to experience warm Christian fellowship and hear the Good News of Jesus Christ.

Lighthouse Harbour Ministries was established in 1981 as the result of a vision to serve seafarers better. Since its inception, the Ministry has grown into an organization which includes four full-time chaplains who are supported by a small army of incredible volunteers. The volunteers perform a wide range of duties which include, among other things, manning the two seafarers' centres (open 365 days a year), visiting ships, baking biscuits and knitting woolen toques for the seafarers.